Company Incoporation Process
As per the Industry standards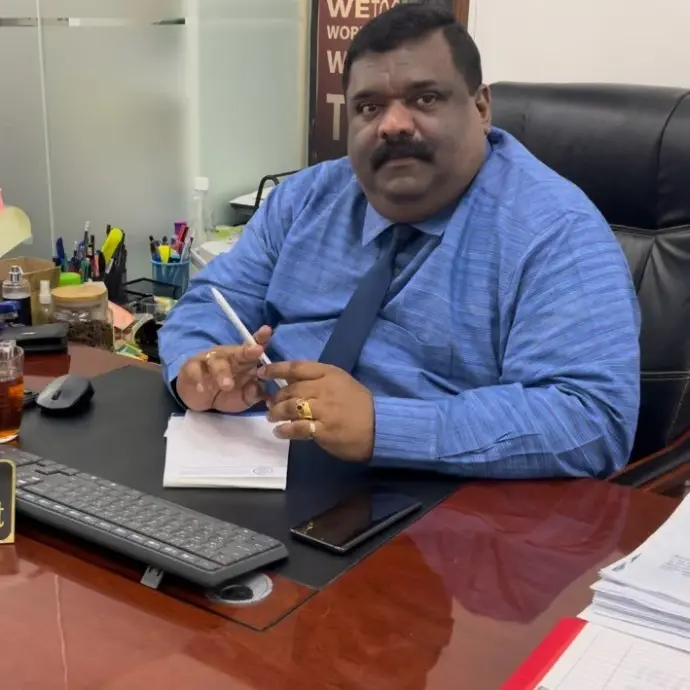 Consultant
The right business consultant will help you find the right activity and right zone for your dream setup. We, Concept Business Setup Consultants are the right choice Proposal
Our team will find the right location and activities based on customer input and prepare a detailed proposal. Our consultant gets the best available office space. Application
Our Customer service agents prepare the application and arrange for the signature. The same is submitted and follow-up is done on behalf of the customer.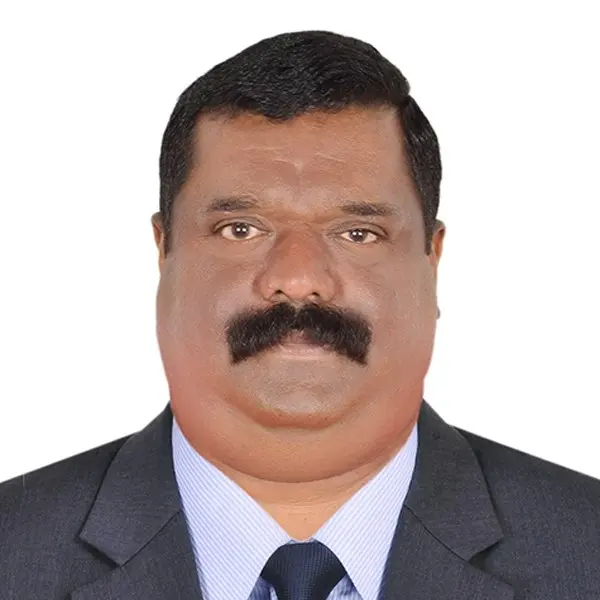 Trade License
Once the customer desired trade name is approved by the DED, Our Customer business setup consultant prepares a Memorandum of Association and applies for the Trade License Entry Permit
Entry permit and visa process for either partner or employment visa. Based on your trade license we will open an immigration or labor account to start visa applications. Commercials
Our team will assist you to find the best available marketing plans, Websites, Digital media marketing, etc.
DED (Main Land)
All businesses in Dubai must have a physical address. You can sign your tenancy contract with the landlord and register the contract with Ejari for attestation. (Ejari is a system that is governed by RERA to make registration of rental/lease agreements easy and accessible to Owners and Real Estate Management Companies of various categories)
To register with Ejari, take your initial approval certificate and other documents required by the Real Estate Regulatory Authority (RERA) to any authorized service centre.​ You will need to submit the attested contract later to Dubai DED and proceed with the process of issuing the trade license.​
Some business activities require special licensing approvals by different government departments (federal and local).
Lease/rental or own office space within the city of Dubai. The commercial space can be available anywhere within the limit of Dubai except the free zone. Rent/Lease space as per the space of location allocated for each license should not be less than 200 sq. Ft. Before finalizing the physical address of a company, the Dubai Municipality Planning Section has to confirm the property's convenience and suitability, and compliance with public health and safety requirements.
Serviced office at DED's accredited Business Centers – subject to availability and prices depends on the number of UAE residence visas required and the location. The number of visas a company can avail of will depend on the size of the office space they are leasing and the nature of the business. Limited access to the reception as well as meeting room etc.
SHAMS (Sharjah Media City)
Sharjah Media City (Shams) was launched in January 2017 to act as a catalyst for creative and media businesses to grow and thrive. Aiming to be a world-class media hub for innovative facilities and services, Shams covers a wide range of business activities available for those wishing to embark on their entrepreneurial journey in the UAE.
Establishing your business in UAE now has become quite easy with the setting up of free zones at various places. If you aspire to boost the growth of your business and open an offshore branch, free zones UAE is the best place to begin. There are many free trade zones in Dubai, which are governed by special rules and regulation which aim to promote the investors and their businesses. The industries in the UAE are also instrumental in facilitating the business here. The infrastructure provided by the government like rail and road transport also plays a crucial role in the proliferation of the business. Some of the most lucrative businesses in Dubai are real estate, media, and e-commerce, which you can establish as a foreign investor. Sharjah is a great place for you to start your own company as it offers two free zones with investor-friendly policies and regulations.
International Free Zone Authority (IFZA)
Strategically placed in the dynamic business and commercial hubs of the UAE, the International Free Zone Authority (IFZA) offers a spectrum of flexible business setup solutions that will optimize the benefits of the UAE's strategic location, world-class infrastructure, and business- and tax-friendly environment.
Operating hand in hand with over 400 local and international Company Formation Specialists, IFZA provides competitive packages, efficient service, and up-to-date knowledge on rules and regulations to ensure that its client's business foundation is laid timely and securely.
Ajman Free zone
Ajman Free Zone Officially established in 1988 and was given autonomous status under the Amiri decrees no 3 of 1996 issued by Sheikh Humaid Rashid al Nuaimi ruler of Ajman. AFZA is operating since 1996 in the United Arab Emirates. Nowadays Only AFZA Free Zone is an Option to operate your new business in the UAE Economic and affordable trade License. It is located very near the Ajman Port. Ajman Free Zone companies have all same legal status inside the UAE as any other UAE Free Zones Companies in the matters of trade, imports, exports, contracts, visas, E-commerce, and Banking Facilities. AFZA's free zone aim this zone is to provide crucial cost-saving benefits for entrepreneurs compared to other free zones within all UAE Emirates.
Ajman Media City Free Zone
Ajman Media City Free Zone is the latest free zone offering in the United Arab Emirates, in the city of Ajman. It has been formed with an aspiration to create a dependable, harmonious, and professional environment for businesses and individuals alike.
Sharjah Airport International Free Zone (SAIF)
SAIF Zone was established in 1995, becoming the first free zone area within an International Airport in the UAE and also the world's first ISO 9001 certified Free Zone.
HAMRIYAH Free Zone Authority
Established on November 12, 1995, by Emiri Decree No. 6 of 1995, it is home to over 6,500 businesses from 163 countries. In addition to world-class facilities including offices, warehouses, factories, and executive office suites, Hamriyah Free Zone also has over 15 on-site key business services, like banking and auditing firms, currency exchanges, conference rooms, staff accommodation, and more.
Uniquely located at the intersection between three continents allowing you to serve a growing market of 1.5 billion people, Hamriyah Free Zone is your gateway to global business.
Ras Al Khaimah Economic Zone
Situated in the heart of Ras Al Khaimah in the United Arab Emirates, Ras Al Khaimah Economic Zone (RAKEZ) is a powerhouse business and industrial hub that offers customizable solutions to free zone and non-free zone businesses in a multinational community flourishing in over 50 sectors.
Established by the government of Ras Al Khaimah, we are an authority that supports startups, entrepreneurs, SMEs, and industrialists with their business setup requirements by providing them with a range of licenses and customizable facilities as well as first-class support services such as visa facilitation. Our aim is to make running a business in the UAE as easy as 1, 2, 3 in full compliance with the UAE's rules and regulations.
Abu Dhabi Airports Free Zone
Abu Dhabi Airports Free Zone opens up a world of opportunities in a Free Zone environment through its business parks, logistics park, and business centres at Abu Dhabi International Airport, Al Ain International Airport, and Al Bateen Executive Airport.
Abu Dhabi Airports Free Zone operates Airports' Free Zones, a Logistics Park, Business Parks, Business Centers, and One Stop Shop Services. Its jurisdiction spreads across more than 10.6 Km2 around Abu Dhabi International Airport covering five commercial districts: Logistics Park, Business Park, Destination Village, Al Falah District, and Airport City.
Dubai Airport Free Zone
Established in 1996, DAFZA came into being as a part of Dubai the government's strategic plan to be an investment-driven economy, and today, it is one of the fastest-growing free zones in the region, contributing 4.7 per cent of Dubai's GDP ( gross domestic product ). Located adjacent to Dubai International Airport in the free-zone area of Dubai, UAE, DAFZA allows international investors a complete tax-free business setup and execution of services, along with complete foreign ownership and no currency restrictions. Spanning over an area of 696,000 square meters, the DAFZA facility includes 13 buildings and 256 warehouses. Currently, DAFZA houses 1,600 companies from across the globe with sectors including; electronic and electrical, IT and telecommunications, pharmaceutical and cosmetics, engineering and building materials, aerospace and aviation, logistics and freight, food and beverage, jewellery, precious stones, and luxury items.
Jebel Ali Free Zone
Jebel Ali Free Zone is a free economic zone located in the Jebel Ali area at the far western end of Dubai, United Arab Emirates, near Abu Dhabi. Created under a Ruler's Decree, Jafza commenced operations in 1985 with standard size office units and warehouses to provide ready-built facilities to customers. In 1990 Jafza expanded its facilities to include light industrial units. It is the world's largest free zone.